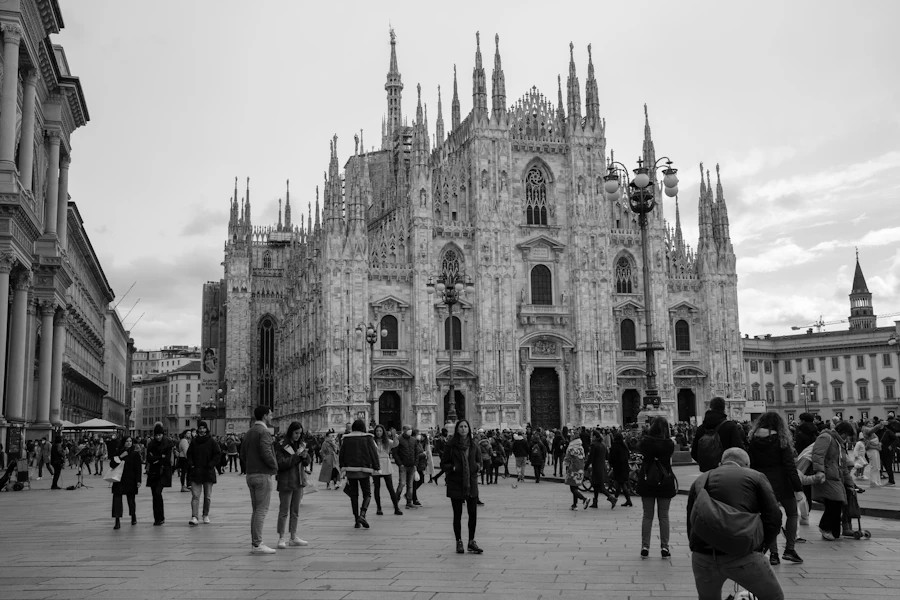 Your One-Stop Guide to Visit Duomo Milan in 2022 | Location, Timings, Tips & More
The Duomo Milan Cathedral is one of the largest churches in Christendom and the seat of the Archbishop of Milan. The construction of the cathedral began in 1386 and was finished six centuries later in 1965. The cathedral, known for its gothic architecture and invaluable artworks, attracts millions of visitors every year. Plan your Duomo Milan visit with this helpful guide!
Duomo Milan Opening Hours
General Timings
Last Admission
Closed
The Duomo Cathedral is open daily from 8 AM to 7 PM.
The Crypt of St. Charles is open from 11 AM to 5:30 PM (Monday to Friday), 11 AM to 5 PM (Saturday), and 1:30 PM to 3:30 PM (Sunday).
The Duomo Museum and San Gottardo Church are open every day from 10 AM to 6 PM except on Wednesdays.
The Duomo Terraces are open daily from 9 AM to 7 PM.
The Archaeological Area is open daily from 9 AM to 7 PM.
Santa Maria Annunciata in Camposanto Church is open on weekdays from 12:30 PM to 2 PM.
St. Stefano Baptistery is open every day from 9 AM to 6 PM.
Know More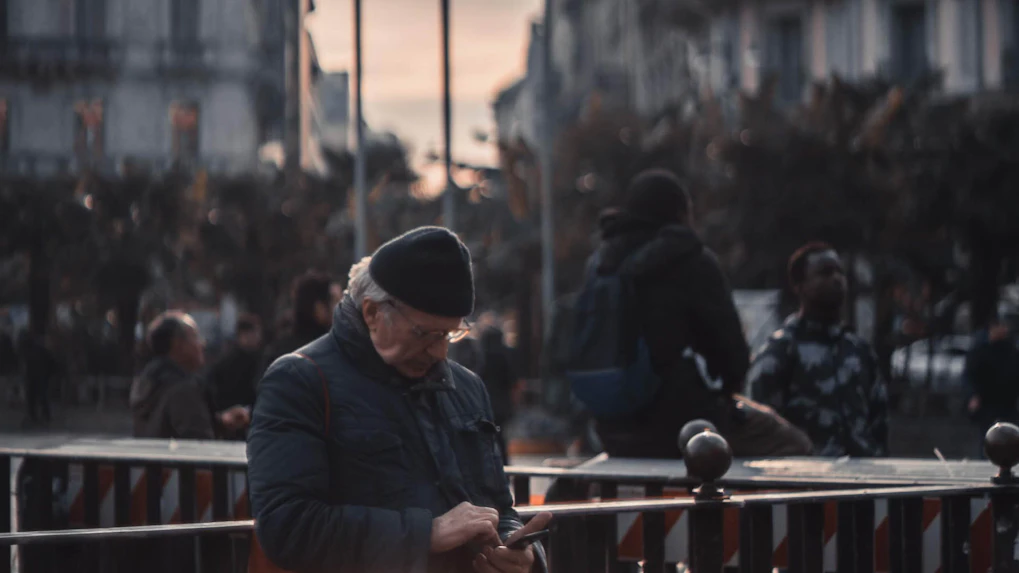 The last ticket to Duomo Cathedral is issued at 6 PM while the last admission to Duomo Cathedral is at 6:10 PM.
The last admission to the Crypt of St. Charles is 30 minutes before the closing time.
The last ticket to the Duomo Museum and San Gottardo Church is issued at 5 PM and the last admission is at 5:10 PM.
The last ticket to the terraces is sold at 6 PM and the last admission is at 6:10 PM.
The last ticket to the Archaeological Area is available at 6 PM and the last admission is at 6:10 PM.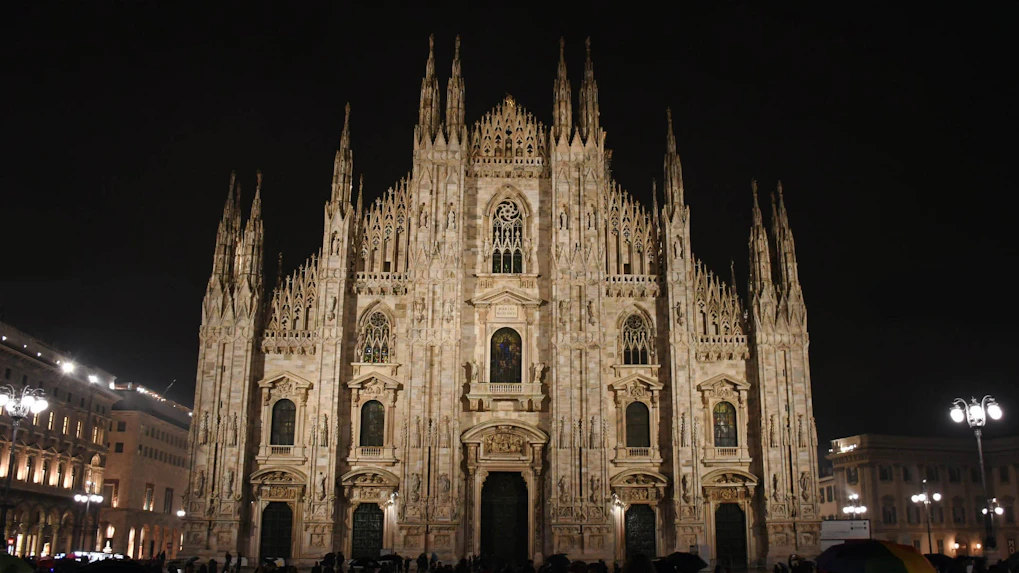 The Duomo Museum and San Gottardo Church are closed on Wednesdays.
Santa Maria Annunciata in Camposanto Church is closed on weekends.
Best Time to Visit | Duomo Milan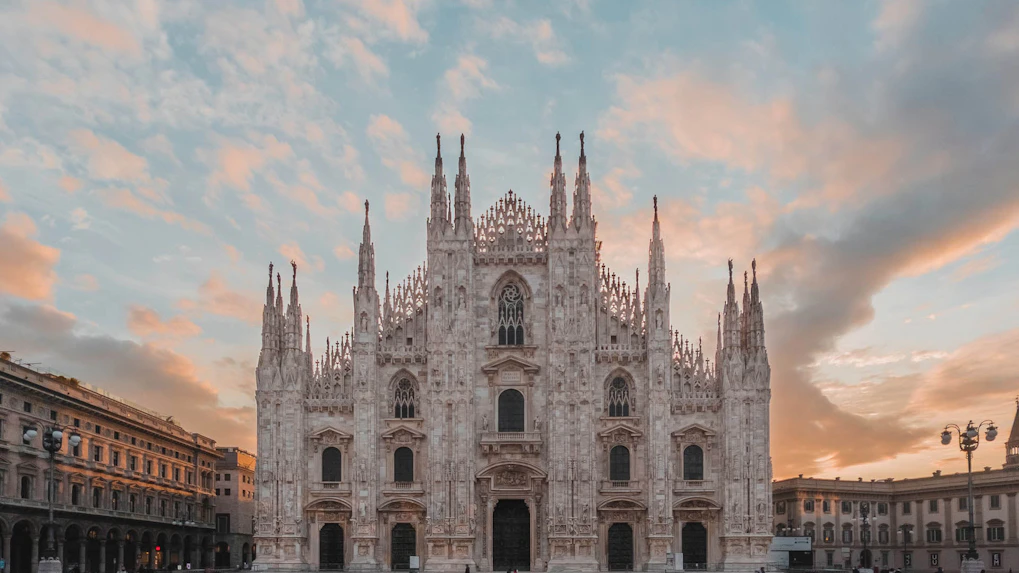 Weekday vs Weekend: Visit Duomo Milan on weekdays to avoid crowds. The rooftops are open until 7 PM on weekdays and 8 PM on weekends. You can choose to visit the rooftops in the evenings to click stunning photos. Avoid weekends as a large number of tourists and worshippers visit the church.
Peak Season vs Low Season: The best time to visit Milan Cathedral is between April and May in the spring. Average spring temperatures in Milan are around 21 degrees Celsius. Avoid the summer months as it's the peak tourist season. Summer falls between June and August. Another good time to visit Milan is during autumn in September. The Fall season is also crowded because Milan hosts the world-famous Milan fashion week. Winter in Milan stretches from December to February and the temperatures could drop to as low as five degrees.
Where is Duomo Milan?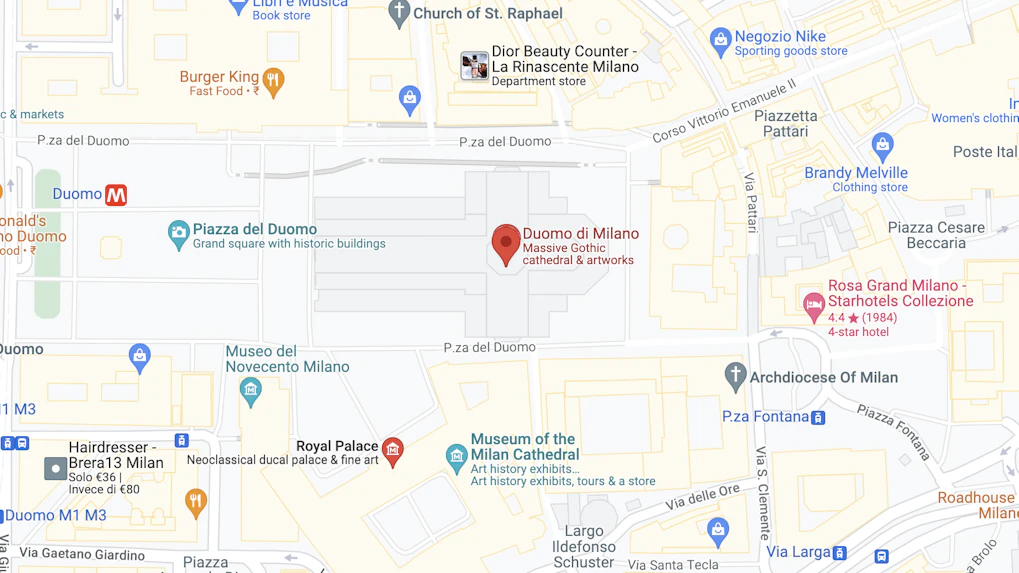 Milan Cathedral is located in the center of the vibrant city of Milan. The cathedral's design envisaged that all the main paths of Milan should radiate from the church.
Address: P.za del Duomo, 20122 Milano MI, Italy
Closest Landmark: Royal Palace of Milan
Find on maps
How to Get to Duomo Milan?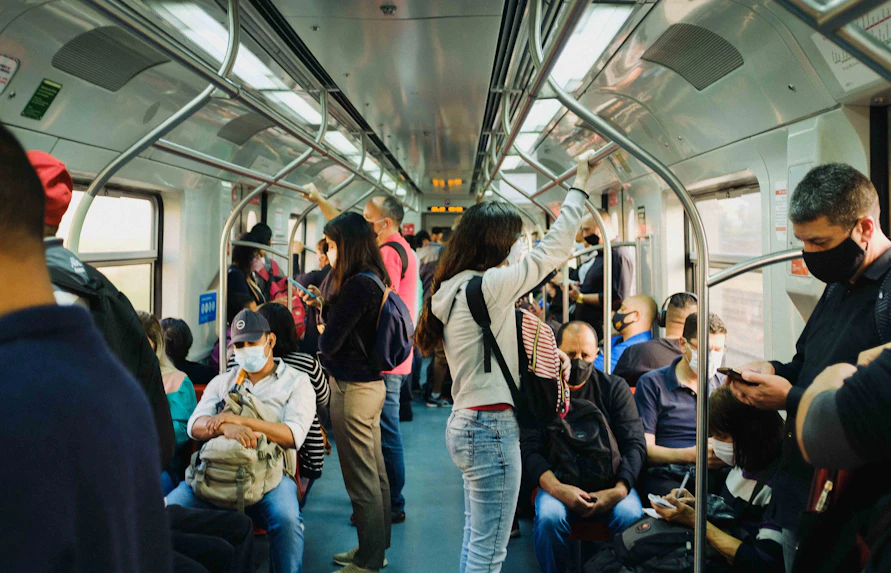 By Public Transport
By Metro: Travel on metro routes M1 or M3 to reach Montenapoleone station. Duomo Milan is a one-minute walk from the station. 
By Bus: Travel on bus numbers 57, 58, 60, 73, or 79 to get to Duomo Milan.
Taxi: Alternatively, you can hail a local taxi from any point in the city.
By Car
You can reach Duomo Milan in a car in under 15 minutes. However, we recommend choosing public transport because finding parking near the cathedral can be tough.
Nearby parking facilities:
Know Before You Go
Facilities
Accessibility
Rules & Regulations
COVID-19 Safety Measures
Restaurants
Stay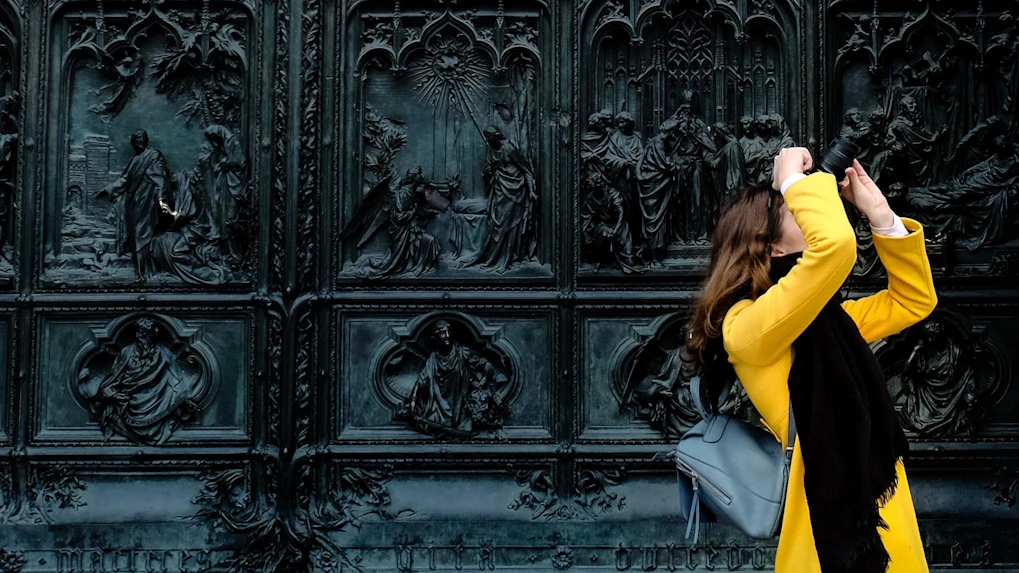 Locker facilities are available for a fee.
Restrooms are not available inside the premises.
Visit the Duomo Shop to take back a souvenir with you.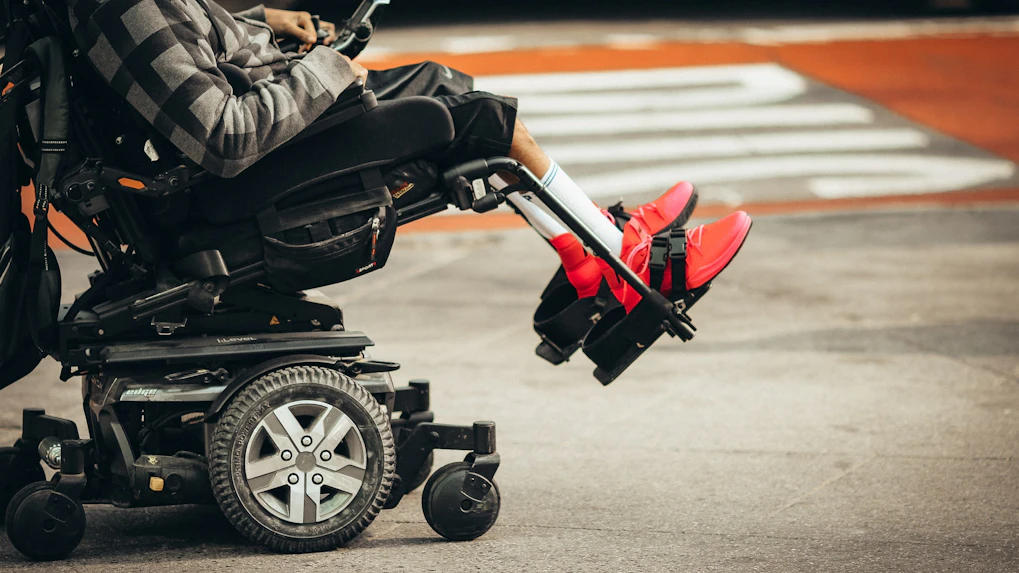 Two ramps with handrails are available at the entrance.
There is a lift service for disabled visitors to visit the Baptistery of San Giovanni alle Fonti. The visitor must submit a request to the ticket office to avail of this facility.
Wheelchairs are permitted up to the first terrace. The entry for this is available through the Southern elevator.
Wheelchairs are available free of charge. Visitors must produce an identity card to avail of wheelchair service.
Free audio guides and radio guides are available.
Disabled-friendly washrooms are present on site.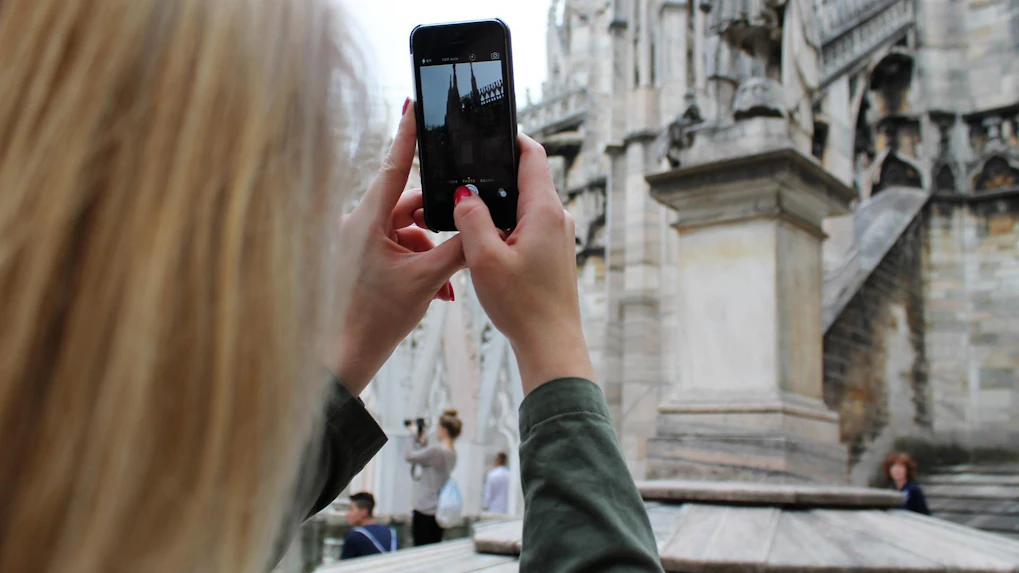 There's a mandatory security inspection upon entering the Duomo Milan.
Visitors cannot bring metal objects, glass objects, luggage, large bags, and helmets.
Visitors are not allowed to display any signs or symbols related to movements, associations, or ideological and political expressions.
Dress appropriately. Bare-backed and low-cut clothing is not allowed. Shorts, miniskirts, and hats are banned.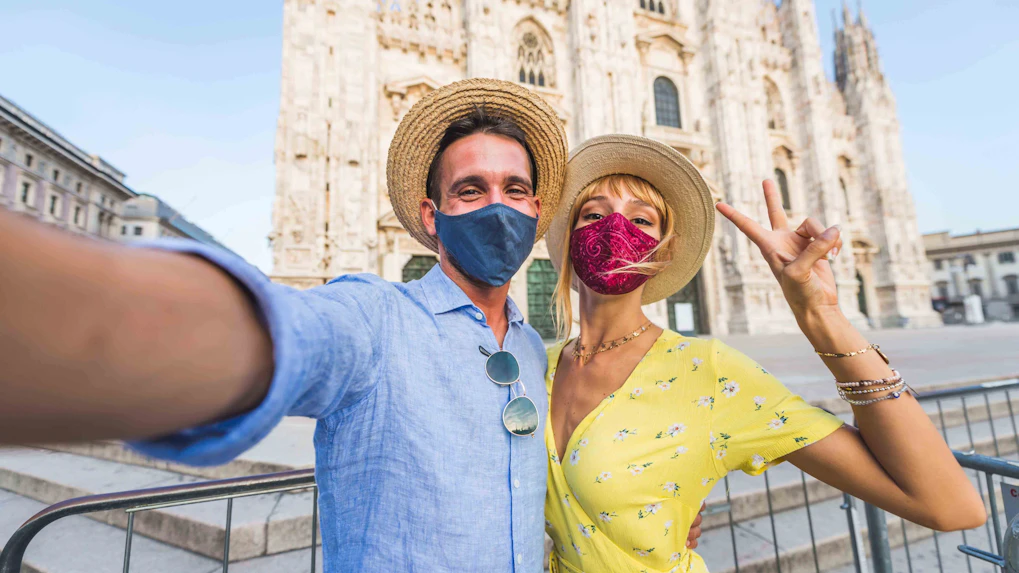 Visitors with flu symptoms or subjected to isolation are not allowed to enter the Duomo Milan.
Wearing a surgical mask that covers the nose and mouth is mandatory.
It's mandatory to sanitize hands upon entering the cathedral.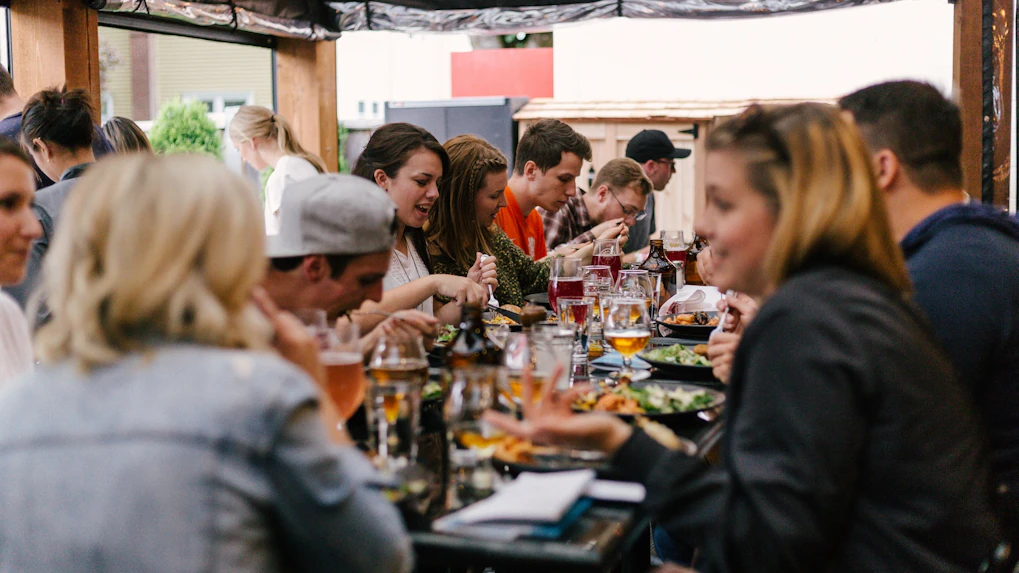 Enjoy a delightful meal after your visit. Here are a few restaurants near Duomo Milan.
Stay a while longer and explore the vibrant Milan. Here are some hotels near Duomo Milan.
ODSweet Duomo Milano Hotel: A top-rated four-star hotel close to Duomo Milan that is known for its sumptuous breakfast.
TownHouse Duomo: A highly-rated five-star hotel very close to Duomo Milan.
Hotel Milano Castello: A top-rated three-star hotel known for its quality service
Rooms Milano Duomo: A four-star hotel in the central area of Milan. It is less than 2 minutes away from the Duomo metro station.
What's Inside Duomo Milan?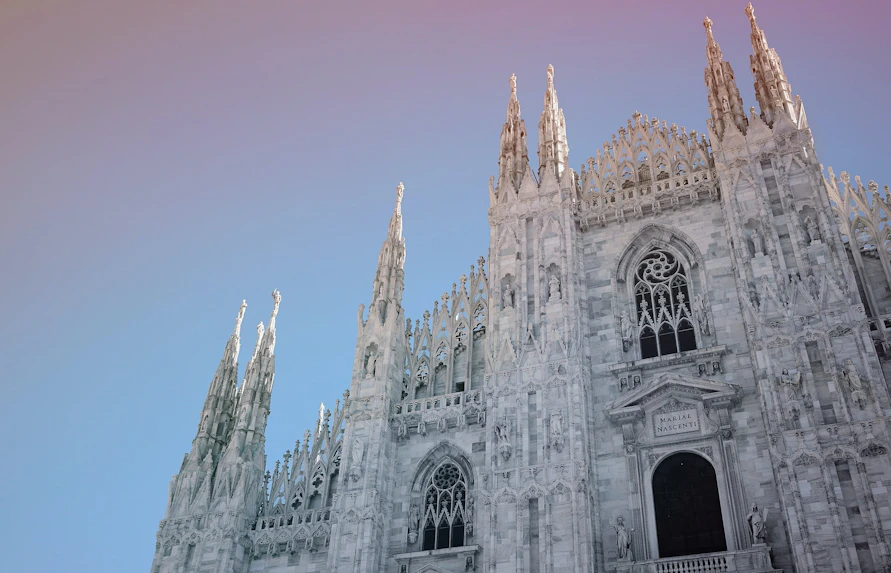 Duomo Milan Cathedral
The Duomo Milan Cathedral is an exceptional example of Gothic architecture.Created in pink Candoglia marble, the cathedral has 135 spires and houses over 3400 statues. The construction began in 1386 and continued for 600 years until finally completed in 1965. The cathedral is dedicated to the Nativity of St Mary and is the largest in Italy. Worshippers can offer prayers daily from 7 AM to 7 PM. Entry for worshippers is through the side entrance till 8 AM and the north entrance till 6:30 PM.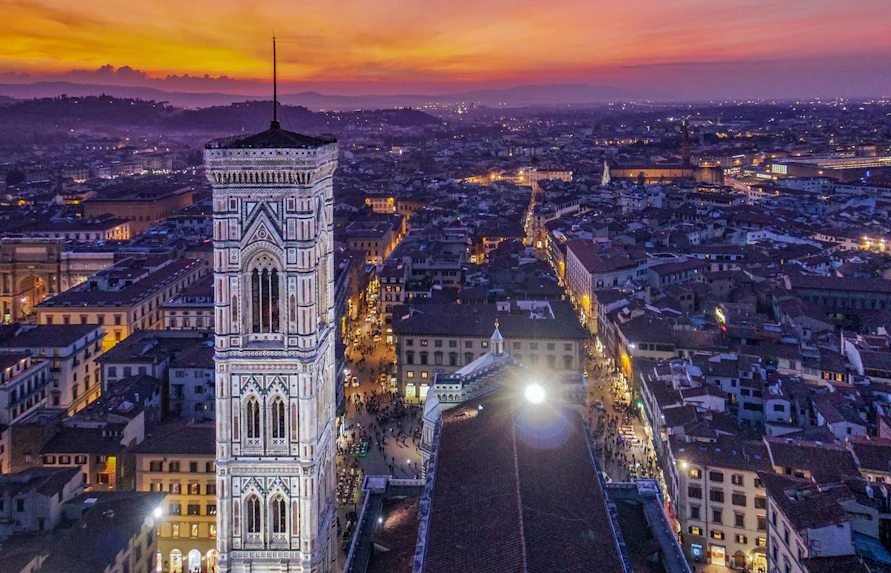 The Dome
The octagonal dome designed by Italian architect Filippo Brunelleschi is the symbol of the Florence Cathedral. Visitors need to take 463 steps to reach the top of the dome. The stairway introduces you to an array of hand-painted frescos. Once you get to the top, it is one of the most impeccable vantage points to view the city of Florence. Archaeological Area
The entrance to the archaeological area is inside the Duomo. Visitors can find the remains of the Baptistry of Saint John and the Basilica of Santa Tecla under the front steps of Duomo Milan. The baptistery was constructed in 387 but demolished in 1394. It remained unknown until an excavation in 1961. The Basilica of Santa Tecla was created during the reign of Roman Emperor Constans. The Crypt of Santa Reparata
You can reach the crypt by descending the stairway inside the Duomo. The crypt of Santa Reparata is named after Saint Reparata, a martyr. The chamber contains artworks and mosaics from as early as the 8th century. Visitors can also find the tomb of Filippo Brunelleschi, the architect of Florence Duomo and Cathedral. The Crypt of St Charles
Inside Duomo Milan, visitors can see the Crypt of Charles Borromeo, Archbishop of Milan, whose term lasted from 1564 to 1584. He was just 27 when he became the Archbishop of Milan. Charles Borromeo was part of the counter-reformation group in the Catholic church. After he died in 1584, his relics were brought to Duomo Milan and kept in a crystal crypt. Marking the legacy of Charles Borromeo, the chamber's walls were decorated with scenes from his life portrayed in silver foil panels.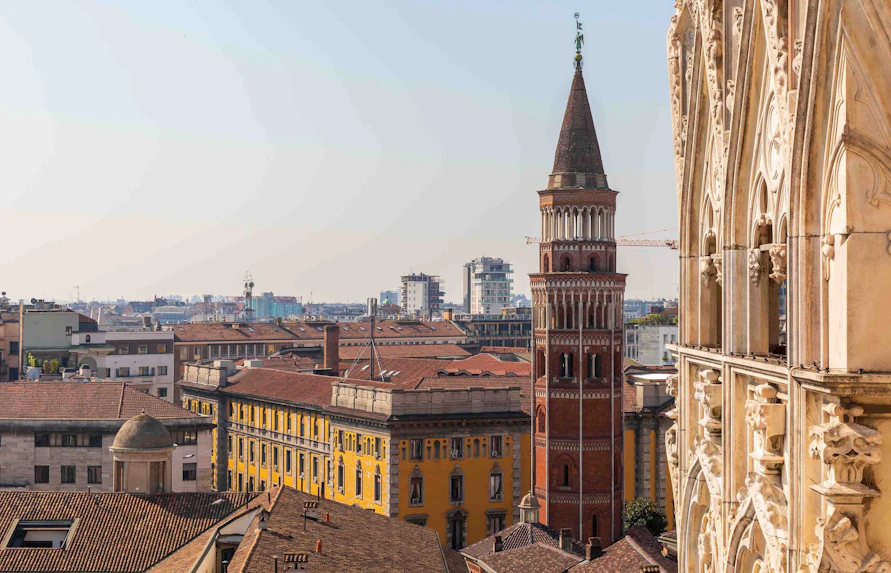 San Gottardo Church
San Gottardo Church in Milan was constructed in 1336 by Lord Azzone Visconti. The striking feature of the church is its bell tower. It was one of the first clocks in Milan. The structure was constructed with materials including terracotta and marble. In 1929, researchers uncovered a fresco depicting the crucifixion at the bottom of the tower.
Visitor Tips | Duomo Milan
All guests must strictly follow the dress code. Knees and shoulders must be covered at all times.
Buy your tickets online and well in advance to avoid standing in line for hours.
A historic site like the Duomo Milan is best explored on a guided tour. Learn about the long history of the Cathedral from an expert tour guide.
Avoid visiting the attraction on weekends and religious holidays. Weekdays are your best bet.
Visit all the attractions at Duomo Milan for a memorable experience.
Duomo Milan Tickets & Tours
Frequently Asked Questions About How to Visit Duomo Milan
Q. Can I visit Duomo Milan?
Q. Why should I visit Duomo Milan?
A. Duomo Milan is over six centuries old. It's known for its impeccable architecture and stunning artworks. 
Q. Can I visit Duomo Milan for free?
A. You can enter Duomo Milan without tickets to offer prayers. However, to explore the museum and rooftop, you need to buy a ticket.
Q. How do I book tickets to visit Duomo Milan?
Q. How much does it cost to visit the Duomo Milan?
Q. What is the best time to visit Duomo Milan?
A. The best time of the day to visit Sagrada Familia is around 9 or 10 AM in the morning on a weekday.
Q. What are the Duomo Milan opening hours?
A. The Duomo Milan Cathedral and Archaeological Area are open between 9 AM and 6 PM from Monday to Sunday. The rooftop area is open from 9 AM to 7 PM between Monday and Thursday and 9 AM to 8 PM between Friday and Sunday. The Museum is open from 10 AM to 6 PM, Monday to Sunday. Click here for more information on the Duomo Milan opening hours.
Q. Can I visit Duomo Milan in a group?
A. Yes, you can visit Duomo Milan in a group.
Q. Can I visit Duomo Milan with kids?
A. Duomo Milan is a religious place. You can visit the cathedral with your family and children.
Q. Is Duomo Milan wheelchair friendly?
A. Yes. Wheelchairs are available to rent at the ticket office in Duomo Milan.
Q. Can I buy food and drinks at Duomo Milan?
A. No. There are no restaurants at Duomo Milan, however, there are many restaurants in the vicinity.
Q. How long does it take to visit Duomo Milan?
A. You can explore Duomo Milan in 2 to 3 hours.
Q. Is it worth visiting Duomo Milan?
A. Yes. Duomo Milan is one of the largest churches in the world. It's known for its architectural brilliance, artworks, and religious symbols. Duomo Milan is also one of the most sought-after tourist destinations in the world.